Leading marketing experts agree: Packaging is a central vehicle for the brand message and is therefore an essential component in any marketing mix. And this is especially true when marketing highly emotive products such as sporting goods and toys. Our attractive plastic packaging is guaranteed to put your products in the spotlight at the point of sale.
Our packaging tubes, cases, and boxes impress with their timeless design, clear lines and impeccable workmanship. High-quality sales packaging directly emphasizes the value of your sporting goods and toys, making the purchase a special experience for the customer.
Smart packaging for a variety of sporting goods and toys
With a total portfolio of around 4,000 different packaging solutions, we are one of the world's leading suppliers of innovative plastic packaging. Our large selection of sales packaging for toys and sporting goods includes plastic packaging tubes, boxes, and cases: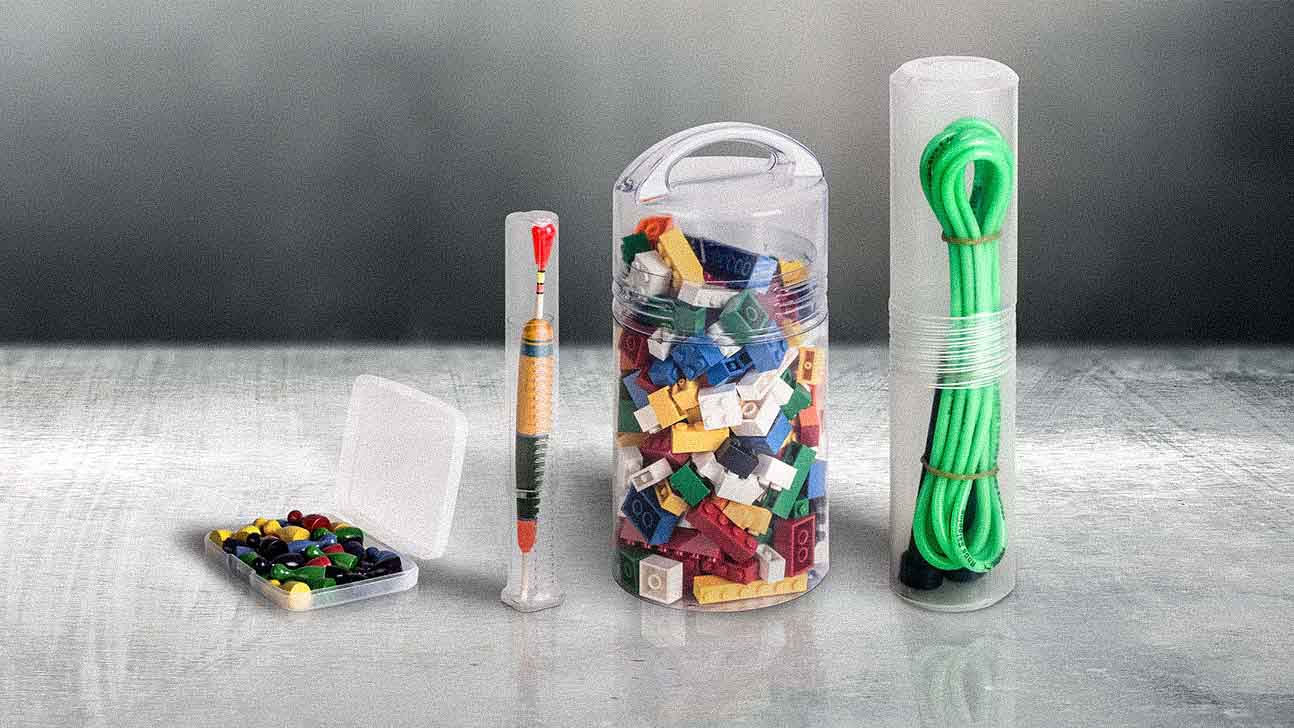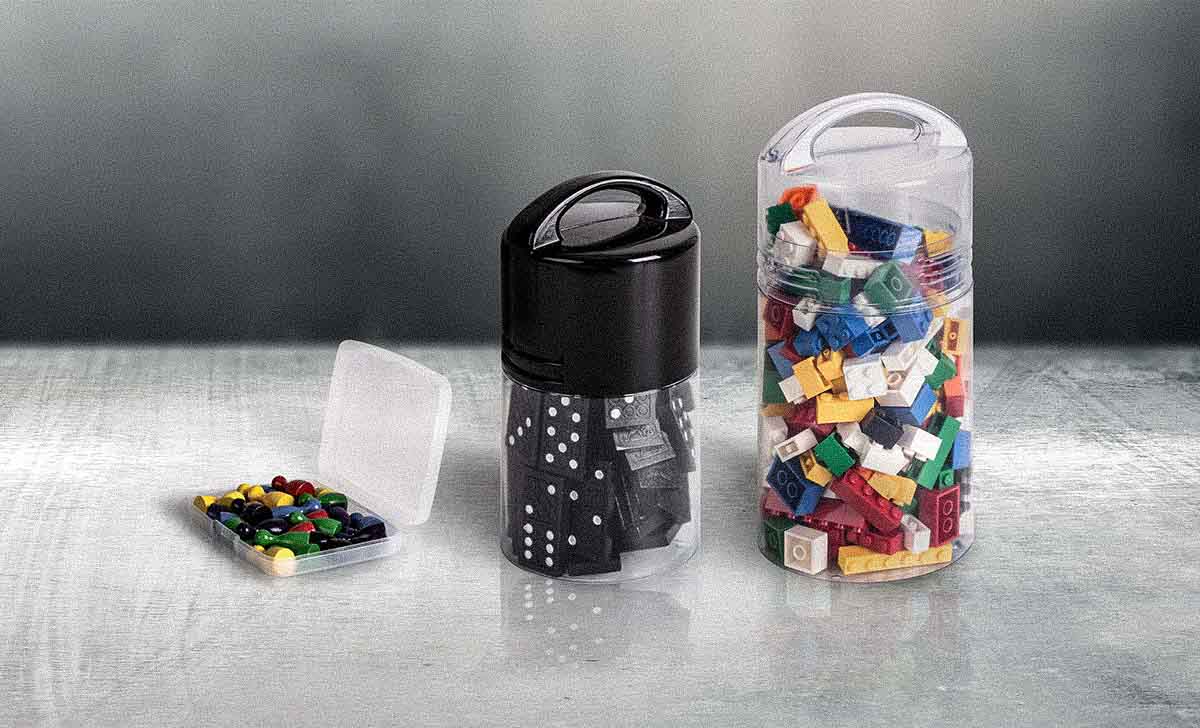 Our innovative plastic packaging solutions are ideal for packaging a wide variety of sporting goods. For example: skipping ropes, juggling equipment, bocce or boule balls, golf balls, tennis balls, speedminton balls, shuttlecocks, badminton balls, darts sets, as well as archery and equestrian sports equipment. Our packaging is also the perfect solution for spare parts for sports equipment, such as replacement wheels for skateboards or inline skates.

Thanks to its functional ergonomics and solid workmanship, our plastic packaging is ideal for use as protective cases for swimming goggles, diving goggles, cycling and mountain biking goggles, as well as a variety of other sports eyewear.

Manufacturers of sportswear and functional clothing value our products as attractive sales packaging for swimwear, sports underwear, sport pants, jogging pants, gloves, as well as other types of sports clothing.

Our sturdy plastic packaging is always in demand whenever reliable protection against damage, splashing water, and contamination is needed for fishing equipment and accessories – for example: floats, fishing rods, reels, bait boxes, hooks, fishing lines, fly-fishing accessories, and other fishing equipment.

Manufacturers of hunting and sporting weapons also value our plastic packaging. For example, it's often used to protect knives, arrows, riflescopes, as well as spare parts for hunting/sporting weapons (guns, rifles, etc.) and flashlights. Our plastic cases also make excellent weapon cases.

Packaging solutions from rose plastic can also be found wherever sensitive equipment needs to be protected from wind and weather, pollution, and impacts. For example, they are used in surveying, construction, on expeditions, by rescue services as well as in military applications. Our RoseCase ProSecure line is especially popular for use in extreme conditions. Designed to withstand severe punishment, these highly durable, robust cases and boxes stand out due to their high impact-resistance and reliable waterproof and dust-proof design.

Thanks to their clever design, our plastic packaging solutions are extremely popular with toy manufacturers worldwide, who frequently use them to protect dolls, puzzles, card games, craft kits, dice and dice games, action figures, dominos, as well as numerous other games and toys.